Get Immunized at Your Local iPharma Pharmacy Today!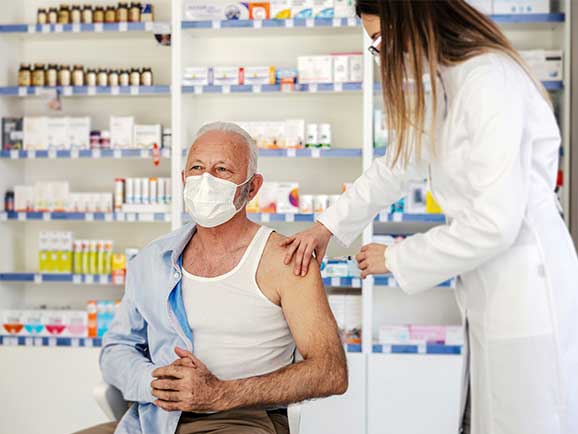 iPharma Pharmacy is a locally owned and operated community pharmacy located in Houston, Texas. Our pharmacy staff is dedicated to the well-being of our community, friends, and family.
iPharma Pharmacy offers full retail pharmacy services including, but not limited to: prescriptions, travel health and Immunizations, nutritional multi-vitamins, and high-grade pharmaceutical CBD products. Our patients will come to enjoy a personalized level of care from a staff that puts our patients first.
Live within the Houston area? Our friendly staff will deliver your prescriptions right to your door.
Immunizations and Vaccinations Available at your iPharma Pharmacy
Prices listed are for one dose; some vaccinations require multiple doses to complete the vaccination series.
Pricing reflects iPharma Pharmacy Member Prescription Discount card which may be subject to change. 
Hundreds of vaccines given to iPharma Pharmacy patients
Our highly-trained staff is available to help

We accept all major forms of insurance
Walk in to your local iPharma Pharmacy to get started!
How do I prepare for my immunization?
Walk-in appointments may be accommodated based on current wait times. Find your local iPharma Pharmacy
3

Bring your insurance card
many insurance companies cover immunizations given at the pharmacy.
4

Wear comfortable clothing including a short sleeved shirt